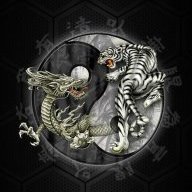 Platinum Contributor
Speedway Pass
This is something that's been bothering me for a while, and I need to get this off my chest.

Oftentimes I'm like an angry child trapped in an adult's body.

For example, last night I was so angry at someone that I couldn't sleep, I kept getting surges of adrenaline that would wake me up. I wanted to go and punch something, but I restrained myself.

But most other times I get like this results in me throwing/punching/breaking something.

Now bear in mind, I've been doing meditation for about 8 years, I've been to counselling, I exercise a lot, I eat quite well. A lot of people think I'm a generally happy person, and would be surprised that I'm saying this.

However, I always seem to revert back to old tendencies. For a while I was drinking heavily, but I've recently stopped.

I have a deeply engrained sense of defensiveness. I started training martial arts at a young age so I could protect myself. I always thought it was a positive thing, but now I'm wondering if it has negatively affected me.

Oftentimes when I got outside I'm extremely paranoid. If I sit in a coffee shop or restaurant I'm always looking around, watching for potential threats. I look at every object near me and come come up with multiple ways I can make a weapon out of it.

Anytime I become less paranoid and I hear of someone being attacked, I revert back into my defensive mind-frame, and I start training obsessively again in case I need to protect myself or someone close to me.

It's gotten to the point where I don't even enjoy anything anymore. Everything is in the paradigm of survival. I'm always ready to attack. And to be honest, I don't trust myself. I try to go out as little as possible because I'm afraid of what could set me off.

So yeah, as you can see I'm a pretty messed up person...

This is not the kind of person I wanted to be, and I'm ashamed at myself that I've ended up this way. I'm tired of it and I want to change, but I don't even know where to start. Nothing has seemed to help.

I know is case is pretty specific, but I'm wondering, has anyone ever experienced anything similar? Anyone have any ideas on how I can change?