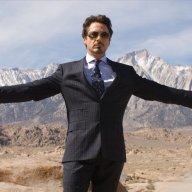 I'm not dead yet
Read Fastlane!
Read Unscripted!
Speedway Pass
Jul 20, 2015
2,274
4,316
29
I thought it'd be fun to document some of my band's success on here.
Maybe come up with new ways to market ourselves, get new customers, play at different venues, etc.
A little backstory:
We're 7-8 guys from Austin playing Cumbia in a band called "Xtenzo" (not my decision, lol), anyways, everyone played in different bands before but we're together now as a group; hence Grupo Xtenzo (seems to be common in Cumbia band culture, the word "Grupo" before the band name).
We started in May, and have played live about 6-7 times already.
We have another gig this Saturday in San Antonio.
Anyways, bands aren't cheap.
Every Friday we rent rehearsal space, not to mention travel costs, equipment, yikes!
Anyways, my goal is to get some more gig here in local Austin venues; hopefully some places will host more Latin nights and we can play regularly.
Oh yeah, the pay sucks!
Anyways, sorry this is kind of garbled it's all off the top of my head.
Here's our Facebook page!
Grupo Xtenzo ATX
We also have an Instagram:
Grupo Xtenzo (@grupo.xtenzo) • Instagram photos and videos
Any marketing, branding, or execution advice would be appreciated!