Bronze Contributor
Read Millionaire Fastlane
I've Read UNSCRIPTED
Speedway Pass
I recently had a thread about growing my online coaching business, now that my coaching is delivering consistent high level results I feel confident to give back and add some value to the guys on this forum. From obsessive neurotic study of human optimisation, I've accumulated some actionable knowledge over the years.
I'll post consistently some of the most valuable lessons/heuristics I've learnt from people way smarter than me, trial and error, academic and empirical study.
Please ask any questions around the subject of fitness/health/wellness/sex (Better health = better sex for so many reasons but that'll be a separate post)
Why should you listen to me?
Portfolio of body transformation results
Client result example
My own physical transformation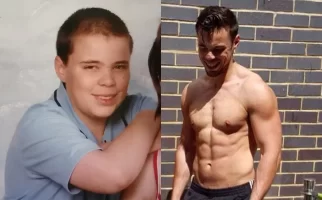 10+ years of study including a degree in sport and exercise science, a lot of scientific journals/reading and attending workshops/seminars
I love the term Primum non nocere (first, do no harm)... A lot of health & fitness 'professionals' will often preach whatever protocol worked for them without considering the ramifications of such or even beginning to understand the science behind their recommendations.
Therefore Disclaimer..
Work and consult with a professional where possible. I would also say consult a Doctor but that comes with it's own caveat as some recommended health practices aren't all that healthy (Food pyramid) but I won't go too much into that.
Ultimately your health is your most valuable asset, without it nothing is possible, with it optimised everything is possible, easier and more enjoyable.
Don't like ads? Remove them while supporting the forum. Subscribe.