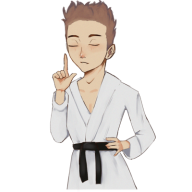 Legendary Contributor
FASTLANE INSIDER
EPIC CONTRIBUTOR
Summit Attendee
Speedway Pass
I've seen numerous posts lately asking "should I quit _______?"

Nobody ever succeeded by quitting. If you're asking this question in a public forum, I'm willing to bet 99% of the time the answer is NO.

It reminds me of these relationship threads on Reddit. "My partner did X. I don't like it."

And the roaring response is YOU NEED TO DUMP THEM NOOOWWW!

Granted, the general maturity of Reddit is of a 3-year-old -- but the point stands... If you're asking if you should quit something on here, we know you're just having a bad day. Get some encouragement and then get your a$$ back in the game. Don't give up because of a minor setback. Massive action is the cure-all.

Let's go.