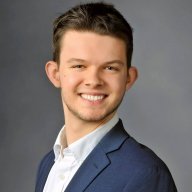 Contributor
Speedway Pass
I was like everyone else...
Destined to become a professional and work a 9-5 for the next 40 years. How exciting right?
I was sitting in the middle of one of my SUPER EXCITING engineering Thermodynamics class when my professor was trying to get us excited about working 60 hours/week for the next 40 years...
What the F**K?
That's what went through my mind. This is when I started to question everything.
Over the next 6 months I looked for another way, and in early 2018 I became an entrepreneur. Was I an instant success? HELL NO and I am still relatively early in my journey.
I have made many mistakes over the course of 2018, and I will probably make many more.
Around the end of the year, since things weren't going as well as planned, I decided I wanted to pivot, change my plan, and go for something bigger.
My father happened to purchase the book: "
The Millionaire Fastlane
" for Christmas.
Books are important as I am very passionate about self education, and that's also what I center my business around.
I really love the way MJ wrote the
Millionaire Fastlane
, and it opened my eyes to some mistakes I was making.
My business needs to focus around the needs of the market, not my own interests.
My focus needs to be on the customer and customer support
This book also opened my eyes to the Fastlane mindset, and I really want to connect with like-minded individuals like yourself reading this post now.
I am early in my journey, but I know I will reach my financial goals and achievement-centered goals as a fastlaner.
I am also excited to be a part of this community and to connect with like-minded individuals.
Thank you for having me as a part of the group,
Kenny Aronson