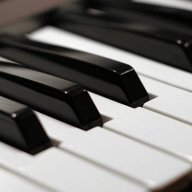 Legendary Contributor
EPIC CONTRIBUTOR
Read Fastlane!
Read Unscripted!
Summit Attendee
Speedway Pass
May 27, 2013
3,251
14,644
So I get this notification today:
5 years?
I can barely remember 5 years ago. 3 jobs ago, 2 apartments ago. All the business knowledge I now take for granted, was not even a thought in my head.
I don't remember how I ended up here. I guess I was trying to "get on top of my finances" and pinch my pennies on bags of dry beans like a good slow-laner, and then found a link somewhere.
Year 1
: One of the first threads I remember reading was
@biophase
's soap thread. He made it look so easy. Also
@Vigilante
's Passive Income Deposit thread. In that year, I mostly lurked, posted like a noob when I did post (cringeworthy posts, yikes), and action-faked on doing ecommerce product research but didn't so much as order a sample. Fail.
After reading some of
@snowbank
's posts, I decided to try buying some websites on Flippa. I sold hip-hop hoodies and contracted some snowplowing in Ohio. Also bought a scam site for $5,000. Oops. Sold off everything and moved on.
Year 2
: Started by generally feeling sorry for myself for getting burned so badly. After 4 months of pity, decide to take another stab at ecommerce. My wife tells me not to. Importing from China sounds like another scam. But, my daughter is born and I have to find something. I can't work in a job the rest of my life. I will find a product to sell. Hours of product research at 2am with a newborn on my lap. Find the product. I order first $300 order worth of product and it sells out on Amazon in 3 days. I'm hooked, and all in. After the initial success, the business kind of goes sideways for the next 6-months, as I don't really have a clue how to get traction on Amazon. End of year 2, I join a skype group of Amazon sellers from this forum.
Year 3:
The fastlane amazon group was rocket-fuel for my business. I fixed everything in a month, and went from a couple sales a day to 15 sales a day overnight. Kept at it, grew that listing to 60 sales a day and in the top 500 of the baby category, and kept adding more skus. I still kind of thought of this business as more of a "side-gig" and didn't put my all into it. I actually started an appliance repair company simultaneously, and tried to have a go over the summer of doing both, to see if I could make more than my teaching job, so I could quit. I didn't. And decided to give up on the appliances. And had to go back to teaching.
Back to teaching for another year... I spent every morning before work packing ebay orders. I spent every night working on Amazon and talking to suppliers. Fast lead times and fast inventory churn snowballs the business quickly. I do my first (and only) tradeshow and pick up some wholesale accounts. The end of my day-job was in sight.
I like the idea of location independence and put the systems in place to do so. It progresses from me doing all the work --> College kids at my house doing all the work --> College kids doing all the work at their own houses --> 3PL warehouse. End of Year 3 I quit my day job with the business making twice my teacher salary.
Year 4:
Start the year off by enjoying my location independence with a 2 month trip to Europe with the family. I only work a couple hours a day that summer. Come back and I get the chance to work "full-time" for myself for the first time in my life. Make a big-a$$ whiteboard and spend 3 months crossing big things off and making revenues go up. Finish the whiteboard, and realize I don't have any plan for what's next... and for various reasons I don't really care to make those plans. Decide I need to sell. But, it turns out you need financials (books) to sell a business, whoops. I go through 6 months and 4 cpas to get that done. Meanwhile business is steadily churning profits. Not growing, or shrinking, just coasting.
In the mean-time I start to think about what's next. I don't have too many ideas, but then it hits me one day the products I need to sell. I get a prototype made. My son is born.
Year 5:
I finally get the books to broker and start the selling process for real. Go through a long process of trying to find buyers and going through due diligence. Sell the business. Pay off all my debt.
In the mean-time, testing the prototype for the new business and people are loving it. Open up a site for pre-sales. Pay the factory with the pre-sale money. Lease a warehouse. Have the entire container sold out within a week of receiving it. Then, have major unexpected quality issues. Things are falling apart (literally). Then a cease and desist for trademark infringement from another company. In the next 6 weeks, I want to quit the business 4 different times. Customers are calling me pissed, and there just isn't a solution. Something tells me to push through, and figure it out. Day by day things start looking better. Back to drawing board for a couple of months, then I place a re-order for another container. The issues become distant in the rear-view mirror, and the pain subsides.
I go to
fastlane forum
in Scottsdale, after pussing out the previous 3 years. Life-changing event. Connections made, alliances forged. Where would I be if I had gone in 2014 like I wanted to...
Go to China to visit factory. Launch the re-brand. Hire first employee, Get first celebrity endorsement. People calling every day wondering when I'm going to be back in stock. Pre-sell a bunch more. Use that money to start a 3rd container. A dealer in CA calls and wants to set up west coast distribution for me.
It's been 8 months, but business #1 is scarcely a memory, as business #2 consumes my daily thoughts. That 2nd container is showing up on Tuesday. We have 5 days to ship out loads of pre-orders. Then a 2-day commercial shoot. Then leaving to go on another family trip to Europe for 2.5 months. Never have I been so motivated to go to work and GSD. We are building dreams and changing the world here.
It's been, and continues to be, a wild ride. Certainly more interesting and rewarding than if I hadn't ended up here. Thanks to all that have helped me along the way... there's too many to name here.
New forum members... think of where you might end up, if you just stick around. Where will you be in 5 years?