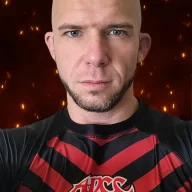 Sweeping Shadows from Dreams
FASTLANE INSIDER
EPIC CONTRIBUTOR
Read Fastlane!
Read Unscripted!
Speedway Pass
Jan 14, 2013
3,855
23,555
The recent cancellation of Dr. Seuss publications caused a spike in sales of the canceled books. eBay is now banning sales of those books too. These are just a few examples of cancel culture in action. I'm curious what opportunities might arise from cancel culture itself. What needs are being created as events like this occur?

From the examples above I can imagine:

- A market for banned books, especially Dr. Seuss books (In the short-term this might make a nice side-hustle)
- An entire market segment that will look for an ebay alternative
- A market for shops that exclusively sell cancel culture-friendly goods

What other opportunities might arise out of cancel culture? Doesn't have to be related to the examples above.