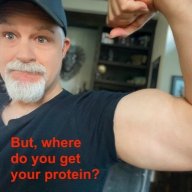 I followed the science; all I found was money.
Staff member
FASTLANE INSIDER
EPIC CONTRIBUTOR
Read Rat-Race Escape!
Read Fastlane!
Read Unscripted!
Summit Attendee
Speedway Pass
User Power
Value/Post Ratio
430%
Jul 23, 2007
36,338
156,374
I have twenty bucks … what color Ferrari do I buy when I succeed?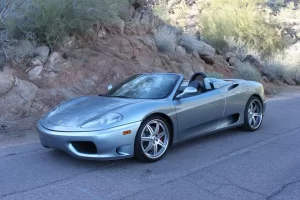 (Image @
biophase
)
Ridiculous statement, often equivalent to a ridiculous question quite often found here at the forum.
The poker-face for the WANTREPRENEUR are the hypothetical questions about things that are months, perhaps years away, and that's assuming you get off your a$$ and do something, and do it right!
I can't count how many times someone asks a question that is so far into the f*cking future, something that may or may not happen, that asking it is pure mental masturbation. An excuse not to move forward. A reason to say "
Eh, I don't know how so I'm just going to keep my job.
"
Folks, entrepreneurship is not easy.
Its a journey of problem solving and learning
.
If you're trying to invent a new product, your only focus should be creating a great product and it's utility. If you haven't designed a prototype or found a manufacturer yet, and choose to instead focus on whether to package the product with self-stick plastic labels over paper, you're jerking off. If you're asking about logos and business cards, and again, you don't have a product prototyped, you're jerking off. If you're asking tax questions, cuz you know, you're going to be making millions next month, you're jerking off.
My answer to these questions ...
Quit jerking off.
If you want to buy a Ferrari, don't ask what color to buy, ASK what you need to do
TODAY
to afford it
in a future TOMORROW
. Asking anything else that won't get you from
STEP 1 to STEP 2
is a waste of energy. Worrying about STEP 32? You're wasting energy. Time. Jerking off. If you don't get to STEP 32, you won't have a STEP 32 to worry about,
so why bother?
If you are looking for the answers to every step along the journey before starting in any endeavor, you WILL NEVER START. That scenario doesn't exist and it never will.
For those of you who are not engaged in some type of process (yet), there is only one step to understand, conquer, and solve… and that's
STEP ONE to STEP TWO
. That step when you choose the color of your Ferrari? That's step 1,500 and sorry friend, you have 1,499 more steps to solve. Focus on solving them when they become a part of your TODAY.
Start solving. Start learning. Start doing.
And start seeing results.
Last edited: