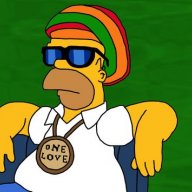 Bronze Contributor
Read Fastlane!
Speedway Pass
Hey everyone,
I would love to hear your advice about the topic of raising funding or continuing to bootstrap my company.
There is not a yes or no answer, but I think hearing an outside perspective would be very helpful!
To give you some context. After graduating from a top university, I decided to launch my own business.
The company is a portfolio of online businesses. Specifically, content sites are seen as an authority in a specific niche (i.e., golf, crypto, antivirus software). I rank these sites on Google through SEO and make money through affiliate commissions and/or advertisements.
Over the past two years, I have bootstrapped this company from $500 in my bank account to over $120k in net profit currently sitting in the company's bank account.
Specifically, to fund the first content site, I have done some freelancing gigs and still own an SEO agency that accounts for about 50% of the revenues.
I've not achieved life-changing money yet, but it has allowed me a lot of freedom. To live wherever I want and on what I love building (I love this business model and industry.)
For a while now, I have had this idea that it could make sense to raise some money. In this period of low-interest rates, it wouldn't be too crazy from what I've seen to raise more than $1 million in funding for giving away around 10% of my company.
Especially when on equity crowdfunding platforms, there are so many small investors looking for higher yields than traditional investments.
The obvious
benefits
would be:
Funding to acquire new content sites in the portfolio. Content sites usually sell for a 3-5X multiple, while startups on equity crowdfunding platforms are valued at more than 10X. I could essentially buy money at a discount and continue to compound that over and over with new acquisitions and sales.
Have more room to make long-term decisions while at the same time growing faster.
Resources to hire a talented team from the get-go, hire consultants to save mistakes, and build something more meaningful.
Having a team not only speeds up things but also allows me to have someone to confront my ideas with and, as said, build something more significant.
More resources to experiment
Can I do that also without raising a penny? Yes, most definitely. Going from home-base to home-base, I could definitely compound things and keep building something great. And don't get me wrong, it's not my goal to skip bases and go for a home run right away. I love the process.
What's blocking me from doing this is that I do have funds to grow the company. Yes, I currently have to compromise a lot (I still do a lot of the work), and I would love to have a bigger team. Also, raising funds would obviously slightly limit the flexibility I'm enjoying right now in deciding where I allocate capital.
Another reason I don't feel much like raising is that it seems like going through that process can be a distraction from actually building a great company and products.
But, my thought is, I'm 26, and this is my first company. If I could save some mistakes and time on my way to building a big company in an industry that I love, why shouldn't I?
I don't want to feel attached to my company. They all grow and could die one day, so perhaps deep down, I don't want to do it because it's outside of my comfort zone.