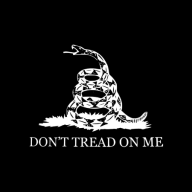 Moving Forward
Read Rat-Race Escape!
Read Fastlane!
Read Unscripted!
Speedway Pass
Biggest takeaways for me:
You KNOW what you need to do next. You don't need motivation, you need to take consistent ACTION.
Time will go by very, very fast. One day you will wake up 70 years old, your life having past you by unless you make it worth living.
Once you have a taste of success, you can't stop, and every day until you "make it" will nag and eat at you.
The guy NOT on Facebook, NOT on Youtube, NOT reading the 20th book, NOT waiting for the right opportunity IS GOING TO CRUSH YOU.
The scariest day of your life is realizing you CAN create the life you want, because now it is your duty to reach it.
What are your thoughts?
What scares you the most about becoming successful?
Well, about to head to my "real" job now. Take care, everyone!
They say they want it
Why they lying in bed?
I'm living life like I got a price on my head
I can't stop, cause if I do I'm a ghost
And I'd be doing it wrong if I wasn't doing the most.
-Ryan Caraveo