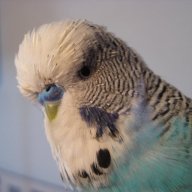 Bronze Contributor
Speedway Pass
Here's the current problem I'm having.

I recently quit my job and moved to another country, sold all my useless shit, cut down expenses and can now survive on 10 hours a week contracting -- could quite easily go full-force into contracting and build enough savings to have enough to survive in Asia for 5+ years, and I can ride my contracting gig for at least a couple of decades.

But the plan is to earn enough from my own products ($1600/m) to satisfy my living costs so that I can quit contracting altogether and work full time on my business(es).

However.. I have a few problems.

Number one problem is that I'm VERY comfortable. Yes, I am extremely itchy to push things forward with my business, but along with freeing up the majority of my time, but I've also become completely content with what I have. I don't need a business, I don't need to earn more money, I don't need a car or a house or expensive trips or expensive dining or lots of clothes or anything more than I currently have -- which appears to be time. In fact, if I had to downsize my condo and was forced to live in a very small place and eat noodles every day, I know I'd be fine so long as I had time.

The irony is that the attitude that helped me sacrifice all of the things I thought I needed in order to chase my dreams of building a sustainable lifestyle business, is the same attitude that has made me realise I don't need to do it.

One motivation that is helping is the fact that by walking this path I am giving myself a highly challenging, highly rewarding goal that will force me to further improve myself in many aspects. Ok, that should be motivation enough! But again.. I don't need to. I'm already happy. Should it become more about curiosity? Should I focus on the things I could do with business, such as significantly helping others?

The second thing that is impeding my progress is the sheer amount of risk/uncertainty. I have already been building some applications, and have started to focus on a particular application that I reckon has more commercial potential than the others. But every step I take towards it, I am faced with the constant question: "will this even work?" -- "will this even make money" -- "will anyone use it?", though I am confident I can provide value to whatever I pour my time into. This is, of course, why it is important to focus on validating ideas, building MVPs, market research, not getting carried away in product design/procrastination, etc... the only way I've found to deal with this attitude is to counter it with "let's just build something of great value, regardless of whether I can sustain my efforts, learn from that and go from there".

I'm sure other members have suffered with some of these issues before, and I'd love to hear how they went about reconciling them in their heads.

I'm making some progress, but I'm just not hitting it full-force every day, and I'm trying to figure out why. Would appreciate any insight.
Last edited: