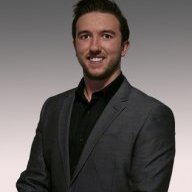 Contributor
Read Fastlane!
Summit Attendee
Speedway Pass
DISCLAIMER - I am no real estate agent basher – but I'm sure I'm gonna piss some people off here. I want to hear from you guys too! The thread title was just to grab attention...glad it worked
In the past 3 months or so, while ramping up the number of flips we have actively going at the same time, I've had to raise some extra money (which I've gotten pretty good at, as a side note). I met with a bunch of different private investors and explained my business and how I operate. Each one of them asked me about my selling process – "Who do you use to list your properties on the MLS when you are done?". I don't use anyone. I do it myself using a flat rate listing service. I hire my own photographer and use a service through usrealty.com and pay around $400 to list my property and it gets on the MLS and all other major sites, exactly as if I were listing with a standard commissioned broker. I still pay the buyers agent 2-3% (I vary based on sale price). I have yet to have a property (knock on wood dammit) be on the market for more than 3 weeks, and most of my deals sell for 10% more than the highest comps. Now, obviously being in the industry, I know the ins and outs much more than your average Joe would – but let's break that down in a minute.
When one or two of these private investors asked me about my listing realtor, I didn't think much of it. Basically, anyone I have ever talked to about my business in detail asks me this. But, when EVERY one of the private investors asked me, something clicked. PEOPLE THINK YOU NEED TO LIST WITH A COMMISSIONED BROKER TO DO A REAL ESTATE TRANSACTION.
I found the flat rate listing service I use because I needed to be cost conscious and be able to only spend my money where it makes sense spending. I didn't see the value in hiring a realtor to come into my rehab, take some pictures, list it online and call it a day – and pay them $9k (3%, avg sale of $300k), and another $9k to the buyers agent. It's a digital era, and I can do the same tasks as the buyers agent for $400 in cost, and about 2 hours of time. Additionally – most listing agents (in my area anyway) don't even market their listings outside of getting them on the MLS. I constantly do new things to get as much exposure as I can on my listings.
I believe that in today's digital world, there is a better way to conduct the selling and buying of homes than with traditional real estate agents.
I'm not developing something new here. There already are services that do the basic function. The problem is – the current available services do not address most of the key "pain points" above. I admit, some of the pain points will be very difficult to overcome. Nothing impossible about it though. And to be honest – I don't doubt for one second that 5-10 years from now – this will be the norm and realtors will be obsolete…whether I take part in the "shift" or not. Plain and simple – there are better, more controllable ways to offer greater and more consistent value in conducting real estate transactions than what we are currently used to. The good realtors are great, unfortunately - most suck and aren't even committed to what they are doing. Take a 60 hour class and BAM you're certified to handle the largest transaction most people will ever make. (I know because my wife did it - I'm no hater - I just realize the lack of quality control, potential value loss and inconsistencies for the consumers here).
Anyway, that's enough pussy footing....let's dive into some of the reasons ( and potential solutions ) why your average Joe WOULDN'T use a flat rate listing service to sell their home:
· Doesn't know this service even exists
· Doesn't know they have the ability to sell without a broker
· Doesn't know what their home is worth
· Doesn't know the selling process
· Doesn't know what repairs may need to be made
· Doesn't know how to negotiate with buyers
· Doesn't feel confident their home will sell as fast or for as much as with a commissioned broker
· (Please comment with more if you have ideas on why someone wouldn't use this service)
I believe every point above can be overcome with a system.
I don't have all my ideas organized yet…if I did, I'd be working on it
But what I have thought about in the big picture is this:
A real estate transaction conductor that handles the operational side of the buying and selling side of real estate transactions.
For Sellers –
Make the process simple, slightly educational, and more affordable, all while still achieving fair market sell prices for the consumer.
For Buyers –
Coordinate the pre-approval and authorization of buyers. Once authorized, buyers can search our listing database and go and schedule their own viewings of homes, go themselves, submit feedback and/or an offer simply and efficiently.
In Between –
Compile all standard state and county level forms and documents that need to be completed for a real estate transaction to occur, arrange and send for signatures. Organize and keep all items in place for a smooth and timely closing.
There's a whole lot to think about and talk about here. I'd love to hear your thoughts guys and gals!