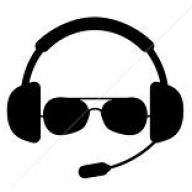 Contributor
Read Fastlane!
Read Unscripted!
User Power
Value/Post Ratio
188%
Jan 15, 2018
16
30
*DISCLAIMER* This is NOT a religious post. I am not particularly religious, and I don't want this to descend into a religious flame war (and if it does, this entire thread should be closed down and deleted). It just happens to be based on a church sign I drove past on the road to New York from Central Ohio a year or so ago.
My wife (a high school teacher) and I took on a foreign exchange student from the middle east, and one of her major
goals
for her stay was to visit New York City while she was here. So we planned and took a trip.
On the road there, we drove through Yougstown, OH, and passed a church called "Christ is the Answer Ministries."
HOWEVER: several lights were burnt out on the sign.
Immediately I thought "What a great (if accidental) message! You are your own savior; the only person who will do what needs done to get you where you want to go. And to do that, you need to try many things, eliminate the ones that don't work, and focus on and expand the ones that do work."
Say what?
The burnt out sign said "Christ i the Answer Mini tries."
My interpretation?
"Christ, I. The answer? Mini tries."