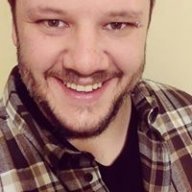 User Power
Value/Post Ratio
106%
Apr 12, 2018
31
33
EDIT - I apologise. This post doesn't seem to have come across as I had hoped. Yes I have web development company and yes I offer coaching services BUT I am not here to sell those, I am here to help and learn. I am happy to remove/change anything you may feel is "spammy" - I am not a "guru" - I am a forum rookie who seems to have put his foot in the wrong place on his first post. - Once again, I apologise.
VIDEO DESCRIPTION -
STOP Focussing On Numbers - How To Grow On YouTube - RANT // Are you looking to grow on YouTube in 2018? Don't get sucked into only looking at your subscriber count. The game of chasing views, likes and that next subscriber milestone. The numbers should only be a side effect to your hard work and learning and not the end
goal
.
Stop Focussing On The Numbers and learn How To Grow On YouTuber the healthy way.
Make YouTube a hobby, make YouTube your new skill, make YouTube your new lesson. Put out regular content and ONLY focus on getting better at what you are doing and don't focus on how many subscribers that is or how many views you need.
#Rant #YouTubeTips #YouTubeTutorials #Tutorials #YouTube #FAQs #YouTuberProblems #StartCreating #HowTo #Motivation
Last edited: