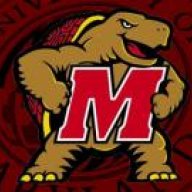 Jul 24, 2007
1,800
131
31
My friend's dad owns a big pet food/supply distributing businesses, and he also owns a store right next door to the warehouse where he retails many of the products he wholesales. I was at their house last night (his son and I are best friends) and the topic came up about starting an online store for the retail business. My friend and I are both very interested in launching the site. It sounds like this is what I'm going to focus the remainder of my summer on!

I definitely have more knowledge in the area of starting a business than my friend, but we would be able to work very well together. However, I do have several questions on the matter. First of all, what would be a good site to use to register the domain name and host the site? We would also need for the site to have a built in checkout center for payment (I'd prefer not to go through a separate service like PayPal). What types of legal action would we need to take? We plan on running the business as part of the retail store he owns so would all of the legal business just be reverted to that?

The greatest deal of work for this project, I believe, will be in setting up the website. We already have access to all of our products through the warehouse where we will pay wholesale. This way, our owner will make a profit as will we, and we have a fare number to use to determine expenses. This still allows for a favorable profit margin as well.

Once the site is up, we will allow customers to place orders online. Once the orders are placed, we will process them by simply sending a request across the street to the warehouse where we can store all of our inventory. I'm planning on putting together a business plan sometime within the next week. Any questions, comments, or suggestions? Please, feel free to post them!