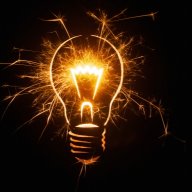 Aut viam inveniam aut faciam.
FASTLANE INSIDER
Read Fastlane!
Read Unscripted!
Speedway Pass
Hi guys,

at the moment I am in the process of developing a functional food. But that will take at least another nine to twelve months.

I have already found some producers for certain ingredients of the functional food and these ingredients are also sold as supplements. In the country where I live, however, the supply of these supplements is very limited. Therefore, I am thinking about starting a brand for these supplements while I continue to work on the functional food. I would also skew value in a couple of areas for the supplements in order to differenciate my products from the competiton.

This way, I might be able to earn money and at the same time I would learn a lot about online marketing, building a brand... This would benefit me when I go to market with the functional food.

What do you think of this idea? Would that distract me too much from the original idea or could it work?

Thanks.