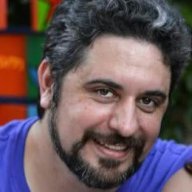 New Contributor
Read Fastlane!
Hi guys!
I am Matías Basilico from Argentina, I am a Software Developer with almost 20 years of expertise but a the author said, I am at2 paycheck broke. I knew there were the way to get out of this Slowlane and when I bought the Fastlane book in Amazon 3 days ago, I knew I found what I was searching for the last 10 years. I read as crazy and I am almost finishing It.
I guess is the best book about wealth and creating the lifestyle we want and deserve.
I found It very comfortable and with direct advises, for me that my first language is Spanish is appreciated.

This year I am committed to enter the Fastlane or at least to change my mindset and start taking massive action to achieve all my and family dreams.

See you around here.

Best Regards!