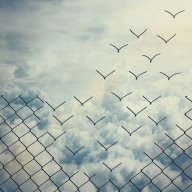 New Contributor
Read Fastlane!
Read Unscripted!
Hi Guys,
To make a long story short I've been living an average/mediocre existence for the better part of my life. Then I came across a book called "Rich Dad Poor Dad", which was a game-changer for me. Today, I'm very committed to my growth and development and invest in the financial markets (difficult, but I've found some measure of success) and real estate (very modest holdings). I'm sure what I've achieved so far is nothing compared to a lot of you on this forum, but when I compare my self of today with my self of yesterday, the improvement has been tremendous. Any way, I have yet to "explore" the asset class known as business and I recently came across two other game-changing books called "The
Millionaire Fastlane
" and "
Unscripted
" (I'm sure you guys know these books very well). I work in the pharmaceutical industry and at present I'm keeping my eyes and ears wide open for problems, pain-points, etc, that I can solve in my industry. Of course I'm open to opportunities outside my industry as well. I'm hoping I can learn from you guys and share with you as well.
Best,
Vivek