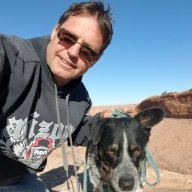 Legendary Contributor
FASTLANE INSIDER
EPIC CONTRIBUTOR
Summit Attendee
Speedway Pass
Jul 24, 2007
4,197
18,818
I should probably wait a week or two before posting this. But, I am sitting in front of my computer with a bit of free time.

I am about a week from selling my commercial property. There are many mixed emotions as I originally thought this was my retirement. Plans change though.

The golf course takes a lot of time. That is where I need to spend it though. The retail center requires less time but it is a three hour drive away not counting traffic. So, I can easily have a 10-11 hour day and only get 3 hours of work in. Also, a 30 minute project becomes a full 8-9 hours with traffic, food and such.

I used to be able to hire projects out to handymen and others but they don't seem to have time anymore. The economy has taken away the ability to get easy help.

There have been plenty of issues over the last year as well.

Anyway, the decision was made. It should close with a gross of just over 4M. I paid 2.3 about three and a half years ago. Had to put a few hundred K down so the returns are about where I like them to be. Close to 100 percent per year. Taxes will reduce that though.

The golf course is doing well. This will allow me to focus on that and the home build.