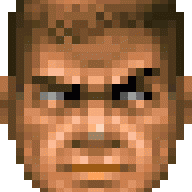 Bronze Contributor
Read Fastlane!
Speedway Pass
I've been working on my new idea and I set up a landing page and have been using Google ads to get people to my site, so far it's going good. I have over 15 subscribers. I have a couple of questions though.

1) I tried targeting where I thought my users are, according to Google for this type of business the U.S.A is the most popular for it. But I barely got any results, though when I targeted India as I have in the past I get really good results. So my question is, is it because my target market is in India or is it because India just has really high engagement?

2) How many emails should I have before I start working on a product?

3) All of my email subscribers should I be talking with them one on one and see what improvements they would like to see made? And this leads me to a side question, if they make a suggestion should I really implement it if it's only a few people who want it?

4) Should I have a marketing plan at this point in time? I am not sure the most viable channels to target, I was thinking of seeing where my competition is and doing what they are doing but better.