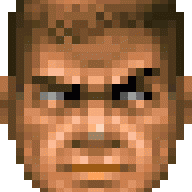 Silver Contributor
Read Fastlane!
Speedway Pass
So I found out Facebook marketing seems to be what works for my particular product. I am getting really huge engagement, especially with Facebook ads. And organic is going ok as well. Though I had some questions regarding this:

Question 1: Should I be posting in other peoples posts? I am adding people who like other peoples post in the same niche as me, and I inviting them to my page. But should I also be posting on those posts? If so what is the reason for that?

Question 2: Should you only use Facebook ads if you are currently making enough money to cover those costs? I think it's a bit of a silly question, but I ask because I am just starting to grow my group and not sure whether it will cover it or not.

Question 3: Anything that I post on my Facebook page should I also post all of that content on my profile?


Side question:
This is a bit random, but didn't want to make another thread. I have done what I can for the day, For example I add as many friends as I can on Facebook (there is a limit) and I make around 3-5 posts a day and similar marketing stuff. Is there any other skills or things I should do (entrepreneurial) based, after I have done my work?
Thanks.