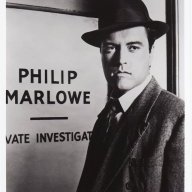 Every Day On, No Days Off
Read Fastlane!
Read Unscripted!
Summit Attendee
Speedway Pass
Curious how many of you utilize a proofreader or a line editor for your online content. And I am talking about editing/proofreading, not ghostwriting or anything (yet).
First, is it software (e.g., Grammarly) or a person?
Did you find them on Upwork or Freelance or another site?
How do you pay them, and do you like sticking with one person who knows your material?
Do you give them a style guide re: fonts, colors, etc.?
Is there anyway to ensure your content is kept private?
Anything I am missing from the experienced folks who've written books/blogs?
@Yoda
@Aaron T
@ChickenHawk
Thanks in advance!!!