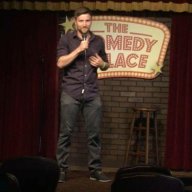 Bronze Contributor
Read Fastlane!
Speedway Pass
I live in Tempe off of Southern and McClintock and do a lot of work from home right now. My business I started October of 2018 is growing and if I just had the same sales as I've had this month I'll make about $600,000. I'm in the solar industry.

I was wondering what are some of your favorite coworking/coffee shops/places to work, hang out, with similar minded people or good atmospheres.

Also, any good groups or things to be a part of in general in this area.

Would be cool to meet up with anyone else on this forum living in Phoenix/Scottsdale area as well. I'm wanting to build out some good friends here.

Let me know!