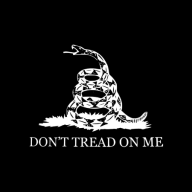 Moving Forward
Read Rat-Race Escape!
Read Fastlane!
Read Unscripted!
Speedway Pass
Long story short a utility patent already exists for the idea I have.

The patent is pretty in depth about what's covered, including manufacturing techniques, design, etc.

My product wouldn't be identical of course as I've got some ideas for a different design, but some of the main selling points are mentioned in the patent.

For example the patent mentions the product having a removable inner layer which I was planning on doing.

An interesting thing to note is the company that owns the patent works mainly with military instead of civilians, tough they also have civilian products. I would focus strictly on the civilian market.

Not to mention you have to call in to order from the catalog as they don't have an online store. (Hello value skew!)

Anyway just some ramblings. I'd appreciate any advice. If you're interested in discussing more just PM me.