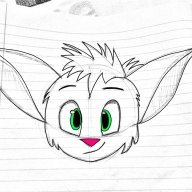 Contributor
Read Fastlane!
Read Unscripted!
I don't even know where to begin.
One month ago, I was trying to figure out a way to start providing massive value for many people. To give freely and make the world a little bit better for them, somehow there had to be a way (if you haven't read The Go-Giver yet, you should, I highly recommend it)
Somehow there had to be a way to start something that made C.E.N.T.S, and I have officially found a way to do it.
After asking a certain community if they would like a game developed, many hundreds of people responded with a 100% YES.
It was one of the most amazing feelings on Earth, to know that lots of people really wanted what I could provide for them. So I started right away, creating the game environment and building a community of beta testers and a strong community around it. It's just one month later, and there are 100 people already in my game's community, providing valuable feedback, testing the game to find bugs, and two early releases of the game out. They are loving it, and so am I.
I am working day and night on it, staying up late at night and working as hard as possible.
Constantly reminding myself of how MJ built his website, struggling, finding solutions to the problems, and relentlessly improving it until all of a sudden he found himself in the Fastlane.
Why did I choose to develop a game? Well:
Control: I have full and total control over the entire process of development
Entry: If you haven't tried before, game development is extremely difficult
Need: If a huge amount of people tell you YES, you're on the right track
Time: Once this game is running smoothly, it does not require my time to function
Scale: Games are not bound physically anymore and can be distributed to millions of people
Another method I am using is from the Stanford's How To Start A Startup course (absolutely brilliant material, so much valuable content and highly recommended:
link
) in which the most successful startups share a common trait. You start with a
small
amount of people who
love
your product,
not
a
large
amount of people who
like
your product. From there on you scale up, and you will very quickly build a successful enterprise.
Also, the game has a subscription based feature in it, which means that it will continue to generate revenue every month. People are already starting to crowd fund the game, which is unbelievable. I wanted to share this with everyone and to start a progress thread giving updates on how far I get with my journey.
Thank you so much for reading, and good luck for all your ventures in 2018!