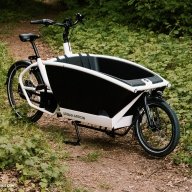 Contributor
Read Rat-Race Escape!
Read Fastlane!
Read Unscripted!
Hello there fellow humans. I recently discovered this small YouTube channel called
CEO Enterpreneur
.
In my opinion provides solid advice for someone just starting out in business.
Because of the fact that he focuses a lot on processes and systems, his channel is not as sexy as the other big ones.
That being said, I honestly believe that his advice is quite solid (at least the business books he proposed were top).
Please feel free to check him out. You may start with this video
here
.
Please let me know what you think.
IMPORTANT NOTE:
I am not in anyway affiliated with this guy, just trying to provide value for people starting out.
I believe that many of you, who are far ahead on the enterpreneurship journey, will not find hs advise that groundbreaking.