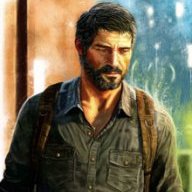 Contributor
Read Rat-Race Escape!
Read Fastlane!
Read Unscripted!
Hi all, thanks for having me at the forum.
So I'm currently 44 years old and live in the UK. I work a Slowlane job which can be quite fun but involves working shifts. The salary is ok but typical Slowlane - enough to pay the bills but not to save much or live an extraordinary life. I'd been looking to leave that job as the shift work means I don't see my family as much as I'd like, and I'm not around for many weekends - plus I've just stopped growing and developing there.
Constantly growing, learning new skills and improving myself is a huge deal for me. I'm a compulsive course-taker or book reader, even if I've no direct plans for whatever it is I'm learning. Only a year ago the idea of owning my own business sounded horrendous - now after reading both of MJ's books I look forward to the idea of all the different challenges it would bring and the learning of new skills necessary. I can't wait to see who I'll have become in 5 or 10 years time.
I don't yet have a definite idea of what my business will be. I have started a notebook of ideas for problems that needed solving, ranging from the ridiculous and unfeasible to ones that it turned out had solutions already in existence that I just hadn't come across. I like the Dyson way of taking long-established items that
can't possibly
be improved upon (like vacuum cleaners and hand-dryers), and then improving them beyond all measure and making the old items seem obsolete. I feel I want to offer something of real value that people genuinely benefit from, and I'd rather go for high quality and innovation than cheap.
I am pretty confident that I can learn to do most things to a reasonably good level - I'm not the most intelligent person in the world but am good at persevering and digging out the information I need. It mystifies me why people wouldn't take advantage of this amazing time we live in, where information about anything is free and beamed straight into your computer. Pretty much anyone can learn to do pretty much anything - there's just too much to fit into one lifetime.
Without this trying to sound like a job application, let me tell you my current view of my skills/attributes:
My strengths are:
I have great troubleshooting and research skills
I am technically proficient (with skills in coding and website development)
I'm logical, thorough and thoughtful
I don't get stressed or upset easily
I'm honest, ethical and trustworthy
My writing is decent and I have a pretty good vocabulary and grasp of grammar
My weaknesses are:
I don't have any experience at all in business or marketing and have absolutely no idea how to get a product designed and manufactured
I've never sold anything in my life

I'm scared of failing and making mistakes ("but Keith, failure is an essential part of the process" - I know, I know!)
I feel like I'm starting late in the game at age 44, especially as I expect it to take a few years of hard work before I see results
I'm under-confident about charging people money and don't believe my ideas/products/services would be worth what people might be willing to pay
There's always another book to read, rather than getting off my a$$ and actually taking some action
I've got a long way to go, but I'm excited by the journey. It's great to read a few of these threads in the forum and be surrounded by Fastlaners - I don't personally know anyone who's doing this so I look forward to sharing the experience with you all.
Now, off to start another e-course on marketing… dammit! I mean, come up with an actual business idea and get started.
Best,
Keith