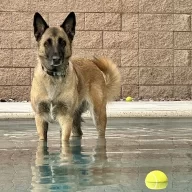 Legendary Contributor
FASTLANE INSIDER
EPIC CONTRIBUTOR
Read Unscripted!
Summit Attendee
Speedway Pass
Jul 25, 2007
8,452
39,457
It's no secret that Amazon's FBA marketplace has changed dramatically in this year. One of the reasons that I've decided not to do my coaching again in 2019 is because I feel that it is very hard to get a new product launched now, solely on Amazon. I feel that the strategy for launching has changed and now requires a more complex approach.

Just as an example, one my clients from Jan 2018 picked a niche within a niche. We are talking something that was very targeted. Think something like wallets made from ostrich feathers. When we looked at the niche, there were 3 competitors in Feb 2018. Now there are at least 6. This niche is so small, that a paranoid person would think that either I or my client told people about this niche in February. How else do 3 competitors show up in something so unusual? My answer is, it's because everyone is in Amazon and trying to do the same thing that you are doing. If you are thinking about a fidget spinner made of knives, somebody else probably has the same idea.

So, what do you do now? Well, in my opinion, you can no longer launch a product on Amazon, you must launch a brand. You cannot think short term, you must think long term. You must have a much longer timeframe and a built out strategy that includes marketing outside of Amazon.

Gone are the days of a one product launch.

So this is how I plan to do my future launches. First, you still need to find a decent product. That's still a given. But if all you do is find a decent product, chances are, others have found the same one. So when you launch, you are a handful of others are in the same boat.

I'm going to use backpacks for the remainder of this post to illustrate my example. Let's say I'm selling a new school backpack. I make a slightly new design in black color with a brand name STRIDER.

When this goes live on Amazon, your backpack is going to be seen right along side a dozen other black school backpacks. Your backpack may be different and better, but how will people know it's cool features without clicking onto your listing?

First, your listing needs to be seen. This means PPC for the newly launched product.
Second, your listing needs to convert. This means getting reviews.

You will quickly find out how expensive PPC is and how difficult getting reviews are now.

In the old days, you toss up a PPC campaign and send out review emails. You could even decide to use a review group if you get desperate.

So here is how I would do it. First, I would launch multiple colors, I would do a black, blue, gray STRIDER backpack. I would give the backpack a name, like the STRIDER CLASSIC backpack.

Then I would launch a STRIDER TRAX messenger bag in blue, black & gray
Then I would launch a STRIDER LIFER shoulder sling in brown, gray & blue

Now I've got 3 products in a similar niche. I can create an IG and FB page for STRIDER BAGS. With 3 products in different colors, I can make decent content of people using my bags, put in some lifestyle posts.

I would create a Shopify store to sell the products. 3 products is probably enough to make a decent looking store.

I would drive traffic from IG, FB to either the store or Amazon. I'd run some Google PPC to the webstore and do some Amazon PPC.

If you look at the overall picture now, a new customer that stumbles upon Amazon, Shopify, IG or FB, would see a consistent brand. They'd see STRIDER as a new brand they just discovered that sells some pretty cool bags. Can you guys picture this in your head? Can you picture what the Shopify page would look like? The IG page with dozens of photos? The FB page with 1000 likes a photos? This is what I mean by launching a brand.

This new customer, if they like your stuff will probably go onto Amazon and search for it. They will type in STRIDER backpack and click and buy YOUR backpack. This is how you will get your sales and eventually reviews.

You envision the whole brand from the start and then execute it. It's very different than, junglescout says that the top seller of black backpacks is doing $150k a month. I can get one for $10 on Alibaba and sell it for $50. Now who wants to sell backpacks!!!