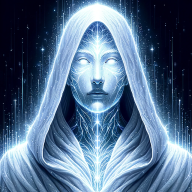 Contributor
FASTLANE INSIDER
Read Rat-Race Escape!
Read Fastlane!
Read Unscripted!
Speedway Pass
Music runs deep in my family, so I tend to listen to a lot of it - especially while I'm working or exercising.
And any day that I'm feeling less than 100%, I'll turn on my private "GET MOTIVATED" playlist and put it on repeat until my mindset has changed.
This playlist contains a bunch of music that I personally find motivating and/or has a generally encouraging message.
Here are my top 3 favorite motivational songs:
1) Rockstar - Blue Stahli
YouTube
|
Spotify
2) Until Forever - Eva On Fire
YouTube
|
Spotify
3) Lose Yourself (From "8 Mile") - Eminem
YouTube
|
Spotify
When I'm feeling down, these songs are guaranteed to reignite my fire and get me moving in the right direction again.
With all of that said, I'm curious to hear what music everyone listens to for motivation.
So I'll ask...
What music is on your motivation playlist?
(And if you don't have a playlist of your own yet, I HIGHLY recommend creating one!)