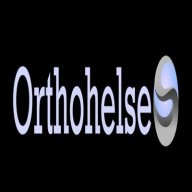 plutocrat-in-training
Read Rat-Race Escape!
Read Fastlane!
Read Unscripted!
Summit Attendee
Speedway Pass
User Power
Value/Post Ratio
164%
Aug 31, 2016
1,422
2,329
Several members have pm'd about various topics in the realms of product customisation quality control and measures, as well as manufacturing in general.

If anyone on here would like to gain insight and most importantly awareness of what to expect when dealing with manufacturers and or machine shops overseas (i.e Asia, Mexico, Eastern Europe) and even here in America, feel free to PM and I will do my best to help you in any way possible. I have visited over 130+ plants worldwide in my time and have pretty much seen quite a bit (maybe not every single thing haha because anything happens at any time) but can tell which are the ideal shops and plants and which are just $hit.

Manufacturing is what I have been immersed in for the past 13 years and have dealt with production design, transferance to assembly and quality control in various industries (i.e heavy product manfuacting entities and Specialized facilities too). Obviously this will cater to those that are sourcing for ecommerce store or for those that are inventing some sort of device or product that want to mass produce it..
The same can be said for raw materials processing as well as raw materials into production processing.