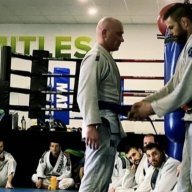 I Will Not Stop!
EPIC CONTRIBUTOR
Read Fastlane!
Read Unscripted!
Speedway Pass
Hi Fastlaners!
I have found a gap in a market that I am pursuing, all of the players in the market are not doing a very good job in my opinion, i can see an opportunity.

However I am having trouble finding a manufacturer for a fabric of micro modal in Australia, even a wholesaler for that matter.

Does anyone from around this neck of the woods know of where to find any sort of list of suppliers here as google search is bringing me up peanuts to find this product, which I am excited about as the difficulty is the opportunity!