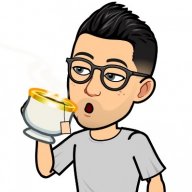 The Tea Guy
FASTLANE INSIDER
Read Fastlane!
Summit Attendee
Speedway Pass
Aug 25, 2014
451
1,524
30
https://www.nytimes.com/2017/01/16/business/dealbook/luxottica-essilor-merger.html
This is crazy.
For those who don't know, Luxottica is the manufacturer behind all of the following brands:
Arnette

Eye Safety Systems (ESS)

Sferoflex

Vogue Eyewear
They also manufacturer all of the following brands frames:
And are the owners of the following retail shops:
Apex by Sunglass Hut

ILORI

EyeMed Vision Care

Optical Shop of Aspen

Laubman & Pank

GMO

David Clulow

Glasses.com

Econópticas
With this acquisition, the Essilor/Luxottica duo will become one of the largest monopolies in the world. They control a majority of frame manufacturing, lens production, and even eye care insurance.
Think about that. Having their feet in Lenses, Frames, and insurance leaves only the customer in the product cycle. 100% of the margins go back into the company. Providing insurance allows people to "afford" this designer brands. The insurance money goes back to themselves such that they aren't paying anything out of pocket.
Insane.