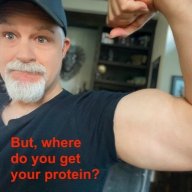 I followed the science; all I found was money.
Staff member
FASTLANE INSIDER
EPIC CONTRIBUTOR
Read Rat-Race Escape!
Read Fastlane!
Read Unscripted!
Summit Attendee
Speedway Pass
Jul 23, 2007
35,325
140,204
Life Altering Choices (LACs) are choices you make that take your life in an entirely different direction.
If you analyze your past, you'll find they are littered with decisions that take your life into different directions. Some of these crucial choices are "Life Altering".
Looking back into your past, what "Life Altering Choices" have you made?
What was it? Where did it take you? Where would you be if you didn't make that choice?
In reading AJGlobal's story, years ago he made a choice to contact his friend in Vegas. Where would he be if he didn't make that choice? If he chose something different?
Years ago, I chose to move to Phoenix from Chicago. If I didn't make that choice, and chose to continue to live in Chicago, my life would be so different. In fact, I'd speculate that I might even be dead, or working some meaningless job strung out on anti-depressants. My choice to move out of Chicago, was a Life Altering Choice.
This post is an exercise in discovering your Life Altering Choice(s).
Have you made any recently?
Years ago?
Planning to make one?
If you don't have any, or can't find one, perhaps its time you make one?
Is not making one holding you back?