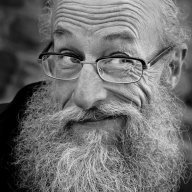 Bronze Contributor
Speedway Pass
Hello guys,

Just launched this service.

The purpose is to help non-technical entrepreneurs build Minimum Viable Products of their software idea.

The problem we solve is to give non-tech entrepreneurs an option apart from:
shedding equity with a technical co-founder.

the stress of hunting for a technical co-founder.

the opportunity cost in learning to code.

paying huge cash in hiring a dev team.
Therefore, our value preposition lies in building fast and scalable mvps (not drag 'n drops but real code) for non-tech entrepreneurs without deep pockets or financial backing.

I've executed the following marketing plan:

- Social proof (social media likes) and case studies
-

Landing page

to offer a free service
- Content distribution (blogging on site, Quora answers and medium)
- Paid ads (from Quora to landing page) - no conversion.

I'm still struggling to get customers.

Please what do you think I could be doing wrong? If you were doing this, how would you go about getting customers?

I feel lost. Please help.