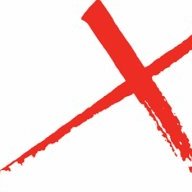 Silver Contributor
Read Unscripted!
Speedway Pass
Site:
Mapees
TL;DR
- I'm an active traveler, creating a site where people can understand the neighborhoods at their next travel destination, as laid out on a map. Content will be primarily supplied by users.
The combined elements of circled/doodled areas on a map along with descriptive overviews are what I've called "mapees."
Feedback Needed:
1.
If you looked up a mapee on the site, is there any specific set/type of information you would like to see?
2.
If you were going to post a mapee on the site, is there an ideal way you would like the process to be?
3.
If you landed on the site by accident and read the value proposition on the homepage, would you understand what the site is about?
4.
Any other feedback at all. Design, layout, bugs etc. Thanks!
-------------------------------------------------------------------------------------------------------------------------------------------
The primary purpose of this thread is to get general feedback from the TFF gang. Also, I will use this thread to post infrequent progress reports over time.
The post will be long, but I'll try to keep it succinct. For a brief background about me, you can check
this thread
.
I am a pretty active traveler, and have been to/lived in multiple countries, on 5 continents.
In 2017, I asked myself why I was sitting in my apartment in Boston staring at a wall all day, when I could do most of my business remotely?
Haven't looked back since.
Project Goal:
Take my least favorite part of travel planning and create a solution around this need.
I am creating what I hope to become a large database of map-assisted travel destination layout info, provided by travelers.
Problem to be Solved:
Typically, I spend one or two months in each country, then on to the next. Primarily staying in airbnb apartments and houses.
My least favorite part of this lifestyle is searching for the ideal neighborhood to stay in a new country/destination.
It takes a lot of digging to understand the layout of the map I'm looking at on airbnb, in order to pick an apartment in the right place.
Normally, I have to research many neighborhoods across multiple blogs, forums, tripadvisor threads etc.
It's necessary to know what areas have good amenities, social activities, danger warnings etc. Then understanding where is central, outskirt, tourist area etc.
It gets overwhelming at times.
The Solution:
Create a site where people can sign up and post map screenshots they have circled familiar areas on, accompanied by brief overviews of the areas.
Most importantly, from their own perspective. Not a soulless article or Wiki about "neighborhoods in XYZ."
I am calling the combination of these elements "mapees."
A mapee would look like this (without the personalized doodles and text, it's just a good ol' map):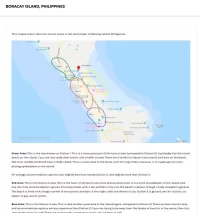 You might have come across an article on some travel site with a similar presentation as this mapee.
However, you most likely haven't seen a website exclusively dedicated to this. And more importantly, the content being supplied by the crowd.
Target Audience:
- Anyone traveling to a destination they are unfamiliar with, and are confused about the area to stay.
- Travel enthusiasts and regular folks who like to share their knowledge of places they have been, live in or know.
Similar Existing (but incomplete) Solutions:
- There is a relatively small startup (recently acquired by Trivago), called TripHappy. It attempts to solve the same problem, but without the map angle.
It only publishes its own content, thereby offering only one perspective. No third party/crowd content.
- Nomadlist has an interactive map tool, where the crowd can add points of interest etc. However, that is a different thing.
- Google MyMaps allows you to create/share interactive maps with custom blocks drawn on the map etc. However, there is no central place where such content is posted.
They're typically used in one-off scenarios.
- Some travel sites have some similar content, but that's a small fraction of their overall content. So they can't serve the same purpose.
Current Stage:
In order to make this a reality in the quickest way, I did not get the website custom coded. That would be both time wasting and expensive.
The potential value of the site is the future content, not really the tech driving the platform. If there's a need for that in the future, then it would be a good problem to have.
Same way this forum's value lies in the contributions from users, and not the fact it is created with XenForo.
That said, I have created the site using a premium theme I purchased, and a host of plugins. I have spent some weeks making it work as I want, and fixing bugs in the theme.
I have created content sites for over 10 years, so I know my way around such sites.
Feedback Needed:
Here are some things I need feedback on from the fine folks on TFF.
1.
If you had to look up a mapee on the site, is there any specific type of information you would like to see?
2.
If you are conversant with some location, and wanted to share a mapee, is there a specific way you would rather post it?
Right now, the flow is: Take screenshot of map -> Use any color doodling tool to circle out a few areas -> Write about the areas you circled -> Post.
The intent is a quick and dirty approach.
3.
What general feedback do you have? It could be anything. Bugs, design, layout etc.
Please note a few things:
- The site is currently in its most basic MVP form.
- There are 4 mapees posted, to give you a general idea.
Thanks for reading the long post, and I'll appreciate the feedback.
Site:
Mapees
Edited to add TL;dr above, as it is a long post.
Last edited: