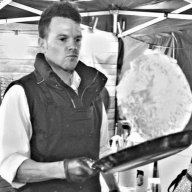 New Contributor
FASTLANE INSIDER
Read Unscripted!
Hi All!

Whilst I currently operate a number of businesses, I've never actually "invented" a product and taken it to market before. So far I'm in the "Idea" stage, I've done my research and from what I can tell, the product is unique. I've also created a prototype. This is a business-to-business product and is something that will sell on a global scale, it's in-expensive to produce, and cheap for clients to purchase (literally less than a penny), but we're talking about around 25 million units sold each DAY.

I'm looking for any advice from inventors, entrepreneurs or anyone that has experience in taking a tangible product from the idea stage, to market.

It doesn't matter what it is, or how you did it, post your stories here!!