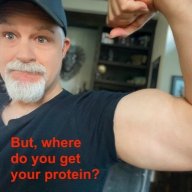 I followed the science; all I found was money.
Staff member
FASTLANE INSIDER
EPIC CONTRIBUTOR
Read Rat-Race Escape!
Read Fastlane!
Read Unscripted!
Summit Attendee
Speedway Pass
User Power
Value/Post Ratio
431%
Jul 23, 2007
36,350
156,539
I'm happy to announce that the forum now has its own
AI
bot (
@Eva (AI-Bot)
) that is basically a ChatGPT clone.
I think having an
AI
option here and available is an asset.
Having it run amuck is a liability.
Right now it is configured to run in THIS FORUM only (Ask the
AI
) and a user has to elect (toggle) allow
AI
responses. If you want to have a dialogue with the
AI
, you must QUOTE her responses.
You can see my first test here:
What are some good books on customer service? (This is a test of the forum's new
AI
-bot)
www.thefastlaneforum.com
Ultimately I'd like the functionality to be called with a simple tag (
@Eva (AI-Bot)
)
but that is not yet available.
So with that said, IN YOUR OPINION, what would be the best implementation at the forum for this, one that offers the most value, but without distractions?
Alternative setting: The AI posts in new threads and an AI response is automatic by default, a user has to toggle it to NO)