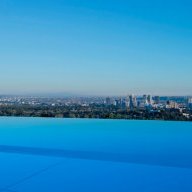 Contributor
Read Fastlane!
Read Unscripted!
Hi Fastlane Community,

I have been a long time wantrepreneur and fastlane wannabe until August this year when I decided to finally start something rather than just talking about it.

I noted the difference in gourmet cookies between the USA and here in the UK and came up with a significantly better cookie than anything that I know of in the UK, and anything I've yet to try in the USA.

I have probably had 50 something paying customers tell me that it's the best cookie they've ever tried, which is a small yet important achievement in my fastlane journey, however, I believe that I could execute better and make it something financially worthwhile.

Right now, we are doing it by mail order (make an okay 300% markup) and are getting steady orders through social media influencers and free box giveaway competitions.

With this context; how would you make an amazing food product seriously 'fastlane'?

Is bulk wholesale at a significantly reduced markup an even better option? Or should I keep focusing on pushing online marketing/advertising? Is multiple brick and mortar shops the best long term vision to fastlane? Or is there an even better vehicle of distribution that I'm yet to think of? Some kind of cookie recipe e-book lol

I'd love to know your guys' thoughts on the matter.

Cheers!