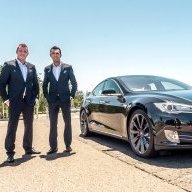 Silver Contributor
Read Fastlane!
Speedway Pass
User Power
Value/Post Ratio
249%
Jun 6, 2013
347
865
35
Hey guys,

It's been a while since I've posted, been hustling. Life is good.

For those that don't know my background; Fastlane changed my life, and helped me scale a biz from $2k/wk to $40k/wk in months. (Thanks MJ! You da man!)

Anyway, I made this video, I'd HIGHLY advise you take ACTION, and do this. It'll take you a few hours (max), and you have nothing to lose.


For those that are too busy to watch the video (if you lie to yourself about this, you probably lie to yourself about other things too haha), here's the cliff notes:
- Run a competition on Facebook (as a post)
- Get people to comment "WIN"
- Get ManyChat (messenger bot) to message them and get them to reply (this 'subscribes' them to your FB Messenger, so you can message them for free in the future)
- Tell them that for every friend they tag, they get an extra entry in the comp
- Link them back to the post
- It'll go viral. Works basically every time.
- Draw the winner, but give a Runnerup Prize to EVERYONE, this will make you a fortune if done right.
- Make bank.

Any questions, just him me up. If you're actually taking action, I'll go to the end of the Earth to help you.