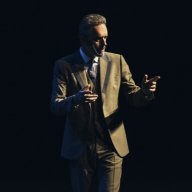 Bronze Contributor
Read Fastlane!
Read Unscripted!
Speedway Pass
Billionaire, Mark Cuban says
business is the ultimate competition
. It's an unending battle. Who knows one unknown little boy will steal your customers and crushed your creation in a matter of time. (e.g : MySpace vs Facebook).
He even challenged the
small businesses to compete with big known companies.
Because if you can compete with the big guns, you can compete with anyone.
If business is a competition, who are the players? Here are the players on the field.
Note:
I am listing this without searching Google cause I gave them my money and time for the value they offered. MBA holders termed it brand awareness.
I am often presented with a lot of choices in the marketplace. Bold marked are the ones I chose to pay.
Marlboro vs Dunhill
Apple vs Microsoft
Colgate vs Darlie vs Sensodyne
Pepsi vs Coke
Nike vs Adidas vs Puma
Carlsberg vs Tiger vs Guiness
Absolut Vodka vs Smirnoff Vodka
Laptop: Acer vs Asus
Smartphone: Samsung vs Lenovo
Sony Vegas vs Adobe Premier
KFC vs McD
How about the players that competing for your hard-earned money?
Can you list them in a split second?
P.S : I was inspired to write this after reading Seth Godin's Purple Cow and All Marketers are Liars.
Last edited: