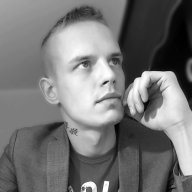 New Contributor
Read Fastlane!
Read Unscripted!
I read the first book years ago and I have been on this forum for quite a while, but never really introduced myself and today is the day when I will.
My story began when I went to primary school and I absolutely hated it. I was young, born into a world without asking and had all these people around me telling me what to do and who to become. I just didnt get it. I still dont. I have always hated the rules and only now years later I have started to understand what they are for. I only finished 9 years of basic schooling. I tried to go study for more, but I lacked the motivation and financial resources. In school when asked who I want to be I proudly told I was going to be a businessman and I got laughed at.
I grew up in a small town Viljandi in Estonia. Moved to Tallinn in search of a better life and after that to Helsinki , Finland and now I am located in Turku, Finland.
I moved to another country all alone just to chase money.
Ive been doing meaningless jobs like being a help on construction, delivering food and changing tires for years now and I have accumulated quite a lot of debt. If I sell everything I own I still owe like 15k euros. Been working every month to get rid of the debt but the interest rates are high and for the last year ive paid everything i get every month for the repayment of debt but it has only gotten bigger. I have reached my
FTE
and I have decided to default on everything since I got nothing to lose. Currently the season at the tire shop ended and I am getting my last paycheck and I am keeping it all to support me for the next couple of months when I am working on my new project. I will refuse to think what happens if I fail. It is not an option.
My dream has always been to live a rich life in California US, and the only way to get creen card for me seems to be to invest 1 million and create 10 jobs in there and I think I have finally found the way to make it happen.
Im in the process of building a new website and I think most of you will use it in the future.
Will make process thread soon.