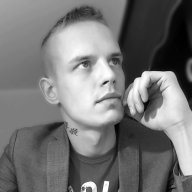 New Contributor
Read Fastlane!
Read Unscripted!
After reading both of the books I have always thought how I could help the most people possible and I have pondered about this for years. Few months ago I had this idea about this platform where people could lend other people whatever they needed, but I couldnt figure out how to make it happen and like with all the other projects the passion disappeared and I didnt get further than telling my friends about it.
About 1 and half months ago it finally dawned to me what I want to do and the thread is about that new thing I am working on. I dont wanna reveal what it is exactly because it is something that hasnt been done yet, but I can still talk about the progress I have made.
22.March.2018 - Made first mock-ups of the new social network and discussed with some closest people, they thought it was a brilliant idea.
24-31. March - Started building the website in pure PHP. Finished registration part, but after discussing with a friend, decided to move the project to python Django framework.
01-25 april - Didnt have any time to work on the project because I was working 12 hour days at tire shop changing tires.
25 april - Started learning Django. Totally new to me but, I kinda have it figured out.
Currently waiting for amazon to lift my instances limit because I only got one and its not enough, the develoment server on my computer is too slow to work with(10 second page loads)
Roadmap
Finish minimum viable product
Create corporation in US
Find investors, possibly equity crowdfunding
Finish building the product
Launch the product
Note: I am far from professional developer and I mostly copy-paste code from stack overflow. I knew nothing about serving web pages in python before I started building my site. Currently I have working website navigation, auth system and user editatable about me page. Using python django and bootstrap, but going to learn react and have ui written in that.
Image of the about me page:
Screenshot
Next thing im going to work is user gallery.