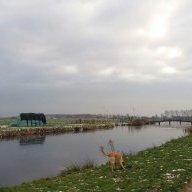 New Contributor
Read Fastlane!
Read Unscripted!
User Power
Value/Post Ratio
75%
Nov 29, 2018
8
6
Hey everybody,
I'm from Holland. Almost finished the fastlane (book
) and halfway scripted (wich I listen to when I'm traveling from a to b). As I already hate my job these books made me hate my job even more! For a while I have been thinking I must do something to get out of my job. You can say I'm in A FTP (F*ck this process) for a while... I'll keep it short here because I don't want to waiste too much time about my past and hoe I got here. I want to focus on the future. Change my habits. See what I can do. I registered to the forum because I'm looking for ideas. Well I got ideas myself but as I am a total newby on this these ideas raise a lot of quaestions. I hope to find some awnsers here. Get me educated in some type of form here and hope to learn. I think it will be a good idea to take a look at the getting fit section too and maybe I could provide others some information on that. I've been a fitness/natural bodybuilding (how the most people call it) junkie for more than 6 years and loved the knowledge and philosophy behind it. (I call it Philosophy because there's so much ''broscience'' out there and discussion)
Well that's it thusfar. Allready thanks for all the info.