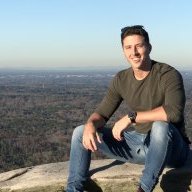 Act. Then Adapt.
FASTLANE INSIDER
Read Fastlane!
Read Unscripted!
Speedway Pass
Nov 15, 2016
479
1,050
26
To make it short and simple: I've been selling really well on Amazon since launching back in November. While I know that my product is great quality and customers love it, I am getting reviews at less than 1% (right now I have 16 five star reviews and 5 of them are from people that I know).

I want to do a launch soon, but in order to maintain ranking on the keyword, I will need at least 40 reviews by my estimation. Further, I have heard that if I do a promotion and give the codes away outside of Amazon (in order to do a follow-up asking for a review) - Amazon no longer counts those reviews as verified! And sometimes they apparently don't even let them leave a review.

I've also heard a lot of conflicting opinions about following up for reviews with customers through Amazon. It seems that many people think you should stray away from doing this because customers already get an automated message from Amazon for feedback a few weeks after the purchase.

How in the hell is a new seller supposed to keep launching new products with this review rate? Any insight would be greatly appreciated.