Bronze Contributor
Speedway Pass
Mar 22, 2018
122
185
150
22
This thread is for those who can't see the end of the tunnel.
Maybe you are struggling with your health,fitness, you are feeling like a shit, and when someone talks about « hope », you say.
This lie isn't for me.
I feel you. I was in the same case 4 years ago.
When I quit the school at the age of 16, I was completely despaired, no escape, no plan for the future. At this time, I was out almost all the day, staying in the street for… nothing, I mean literally nothing.
Maybe it's not your case, maybe you were and still addicted to video games, guess what ?
Me too. I was so addicted to video games, like really addicted.
Then one day; I take the best choice of my life.. No joking, it's really the best choice of my life, without that, I think i will be in jail or dead.
I registered again to my old school. Had my degree.
But the goal of this thread is to remember, start a sparkle in your stomach if you are feeling desperate.
I was a literally the kid that you choose last in football team, in basketball teams, and even in darts team (no joking).
Here is a picture of me 5 years ago. Yeah. Weird guy..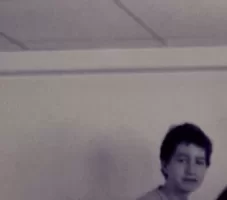 At this time I remember, I was in vacation with my family. And we went run on the beach. My cousin told me, « we will run 40 minutes ».After 15minutes, I couldn't follow her, and guess what? I gived up.
3 years ago, I started running, jogging, call it as you wish.
In november 2018 I did my first marathon In nice, french riviera.
In april 2019, i did my third marathon. three marathon, 12 10km, and 4 semi.
All that shit, in 3 years.
I know some people of my age who were much fit than me, guess what, they didn't did one marathon.
Here is a picture of me at my first marathon.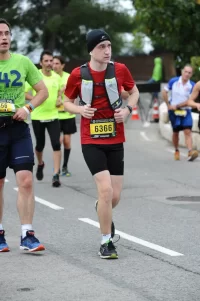 Now here is a picture of me (img) in april 19 at Schneder paris marathon.
I did all of this shit in 3 years, remember, I was feeling like a loser, and it took me only 3 years, to do this.
Here is what I did, and here is the secret formula to run a marathon when you can barely run 15 minutes straight 4 years ago….
1. Run
2. Train
3. Run
4. Train
5. Run
6. DO THE SHIT
Don't underestimate what you can do in the long shot.
Maybe in 1 year, you can't accomplish great things, but in 3, 5, 10 years.
Guess what you can build ?
I know this forum is about entrepreneurship, and some people not gonna read this because it's not a rag to rich story. And honestly, I feel far from rag to riches story. Because I think it's a lot more difficult than what I did. But I create this thread because I know on this forum, there are a lot of people; with no self belief, no hope. And sometimes even if you read a tons of book about how to feel good, how to feel confident. You have to jump in the pool, to earn it, you have to earn small victories. Maybe for you it's not marathon , maybe for you it's skydiving, boxing, have one sales. I don't know. But be sure, what's separate you from victory on yourself isn't the next book, the next seminar, the next « I am good i am strong » in your fuking crappy mirror with a lot of fingerprints. It's only the choice you take to do. To be a winner or a loser.
Don't like ads? Remove them while supporting the forum. Subscribe.