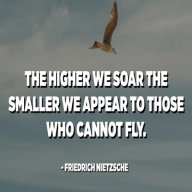 Platinum Contributor
Speedway Pass
User Power
Value/Post Ratio
273%
Jun 24, 2014
1,578
4,313
Hey guys. Hope everyone is doing well.
I know there's a lot of fastlaners that use alibaba for their businesses. I can imagine a lot of you use trade assurance as well, because it's 100% safe right? Well, no, it's not. As
@Walter Hay
mentions, there's A LOT of loopholes in the
system
and they generally tend to favor the seller. Here's our recent story.
One of my brands is a beauty brand. We sell accessories, tools, etc. Anyways, I was out looking for a supplier to replace my current supplier as they boosted prices on us for no apparent reason. Found a great "manufacturer". 5 year GOLD supplier on Alibaba (by the way, GOLD supplier status doesn't mean sh*t on alibaba), trade assurance limit of $45,000, and a transaction level of over 4 diamonds! The prices were great. We discussed everything through email/trade manager. I told him to make the trade assurance order so we can make the payment. Anyways, we got the product last Monday, and to my surprise, the MAIN part of the product is NOT what we bought, material wise. Without going into specifics, let's assume we were buying GOLD and received BRONZE instead. So, I email the supplier, send him a message on whatsapp, call him a couple of times, and guess what? No replies... I'm like it's okay, we paid via trade assurance, we're covered right? I opened the dispute last Monday, submitted evidence of what we discussed on trade manager/whatsapp/emails, and how the product does not meet the requirements that we discussed.
This is the suppliers response to the case; "The Alibaba trade assurance contract/order details mentions nothing about the GOLD part."
And guess what? Alibaba closed our case. We weren't refunded. The supplier got their money and we got a product we can't sell. So, we're out $6500. But, I thought trade assurance was 100% safe/secure as advertised all over Alibaba???
Tip for you guys. Make sure the contract/order page contains EXACTLY ALL YOUR REQUIREMENTS WORD BY WORD. DO NOT LET THEM LEAVE ANY CRUCIAL ASPECTS OUT. Color, size, material - make sure you tell the supplier to mention them ALL when creating the order. Make sure they list the EXACT date they will ship your products out. Don't leave behind any CRUCIAL details, else, you will be burned. If you read the terms on trade assurance, the buyer is NOT covered if the dispute is over details NOT mentioned on the order contract. So make sure they don't "accidentally" leave any details out.
Hope this help's someone.