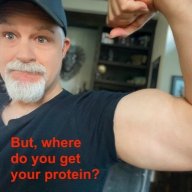 I followed the science; all I found was money.
Staff member
FASTLANE INSIDER
EPIC CONTRIBUTOR
Read Rat-Race Escape!
Read Fastlane!
Read Unscripted!
Summit Attendee
Speedway Pass
Jul 23, 2007
34,643
136,388
The Lambo guys (at least what I remember) always thought the Ferrari owners were douchebags, especially the guy who bought the old Magnum PI 308 for $52K and now suddenly thinks he's the hottest thing since sliced bread.
The Ferrari guys probably thought the same of Lambo owners.
Whatever the reality, imagine the insanity of attracting a certain pool of buyers who
are
douchebags...
And then when they act like douchebags, you want them to stop.
Oh, Ferrari. You make such lovely, fast cars. But, damn, are you in some serious denial right now. The Italian automaker is currently involved in a stupid tiff with a wealthy German fashion designer whose aesthetic sensibilities seem to be based on the result of mixing Red Bull and puréed Euro...
jalopnik.com
Interesting that they would try to assert trademark legalities and because this is a commercial venture, they might have a case.
Really demonstrates the slippery slope when using "props" in your advertisements of commercial ventures.
What do you think? Any lawyers on the board care to comment?