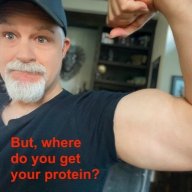 I followed the science; all I found was money.
Staff member
FASTLANE INSIDER
EPIC CONTRIBUTOR
Read Rat-Race Escape!
Read Fastlane!
Read Unscripted!
Summit Attendee
Speedway Pass
Jul 23, 2007
35,313
140,114
Anyone interested?

This would be a football pool based on the point assignment type, not spreads, or fantasy picks.

For example,

Chicago vs AZ --- 8
Phil vs Buf -- 10


Winner with the most points, wins.

If interested, PM me. If we can get at least 10 people to play (AND PAY) it will be fun.

Ill administer via the Sportsline website.