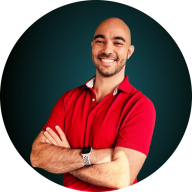 Bronze Contributor
Speedway Pass
User Power
Value/Post Ratio
139%
Jun 1, 2018
99
138
I'm not sure if this is the right place for this thread, so please move it if needed.

I've been looking for a good personal and business coach for some time, but I can't seem to find one. The problem with many of today's coaches is that they focus on mindsets, motivation and emotions, instead of providing the knowledge required to implement best-practices and strategies that will actually grow a person and a business. Those best-practices require knowledge that my coaches simply do not have.

So, in short, can anyone recommend a life and business coach whose focus is on analysing me and my business and providing the necessary knowledge to implement best-practices and strategies, that's also fair and affordable? I'm not yet in the fastlane, but I'm looking to be!

Thanks!