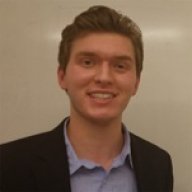 Contributor
Read Fastlane!
Too often in our culture it seems like we glamorize success but completely ignore the reality of failure.

Musk, Bezos, Rockefeller, Gates, Ford, Walton, Zuckerberg, Jobs, etc. They all have biographies you can buy on Amazon and some even have movies made about them. Their stories are sexy, inspiring, and give you a nice cozy little feeling after hearing them that you can do great things too.

But what about the massive F*ckups? The people who could've won but who didn't because they were too lazy, too unmotivated, too arrogant, etc. I truly believe there's as much to learn from their stories as there is from the stories of the winners.

Jim Collins talks about in his non-fiction book "Great By Choice" that successful people/companies have a "productive paranoia" about failure. How the hell is one supposed to gain a productive paranoia about failure only reading about massive successes? I don't think you can.

Only thing I can find as the example of this massive failure I'm interested in studying is in the book/movie "Into the Wild" where a young kid eschews the corporate lifestyle to live in the wilderness of Alaska, vastly under-prepared, subsequently to die of poisoning by eating a wrong berry. Hitler and Napoleon's invasion of Russia is also a similar narrative of arrogant, under-preparedness, and lazy thinking causing a massive loss. These stories aren't pretty or leave you with little happy butterflies after reading but I feel like they're necessary medicine for preventing a similar fate happening to ourselves.

Any recommendations on books of this type?